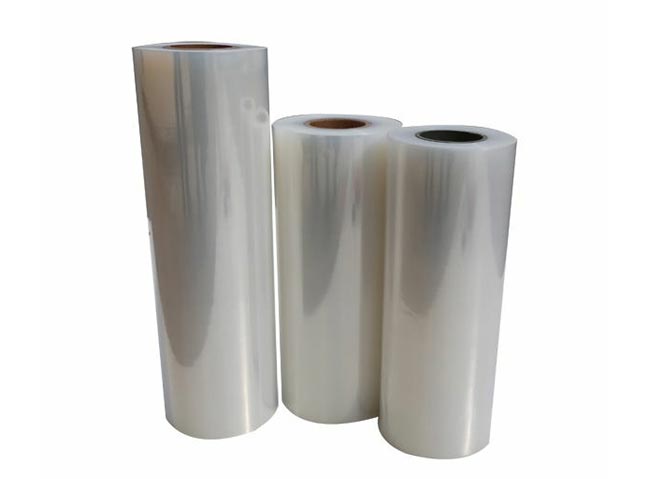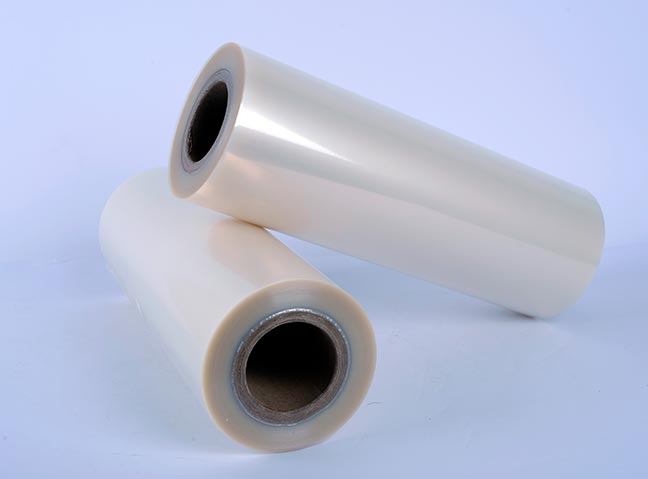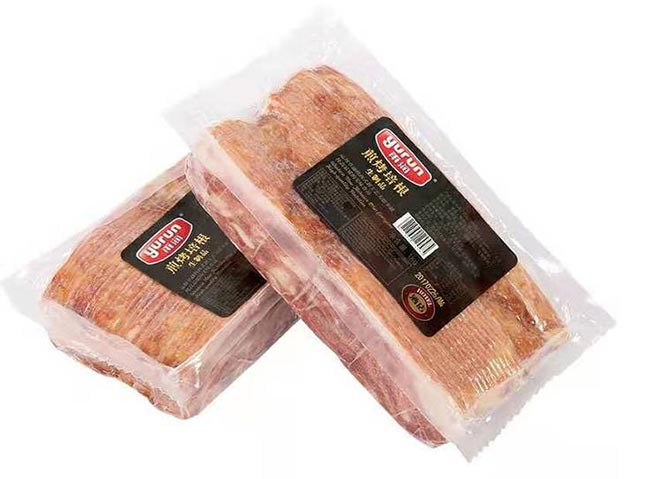 EVOH thermoforming film
Name:

EVOH thermoforming film

Main ingredient:

EVOH, Nylon, PP, PE

Application:

Chilled sausage(diameter within 5-7mm), bacon, steak, etc
Introduction
Name: EVOH thermoforming film
Main ingredient:EVOH, Nylon, PP, PE
Application:Chilled sausage(diameter within 5-7mm), bacon, steak, etc
Technical date sheet
| | | |
| --- | --- | --- |
| Items | Unit | Limited Value |
| Thickness | μm | ≤210 |
| Width | ㎜ | ≤1260 |
| Breaking Force(MD/TD) | N | ≥18/15 |
| Tensile Strength at Break(MD/TD) | % | ≥200/200 |
| Heat Seal Strength | N/15mm | ≥10 |
| WVTR | g/(㎡·24h),38℃,90%RH | ≤15 |
| OTR | cm³/(㎡·24h·0.1MPa),23℃,50%RH | ≤20 |
Shelf life and storage condition
Packaging standard:1 roll per carton, 27cartons per pallet.
Self life:12 months, best used within 8 months.
Storage condition: storage environment requires ventilation, drying, storage temperature-10 ℃-35 ℃; when should be stored in a storage environment for more than 24 hours, and then put into production use, and avoid direct exposure to sunlight, do not store together with the poisonous and harmful substances.
Product advantages
--Excellent barrier properties, effectively avoid oxidation of products.
--Excellent property to avoid products' original flavor loss.
--Good transparency, flexibility, tight fitting with products.
--Excellent physical and mechanical properties, good puncture resistance and tensile property.
Hot products
Packaging Division is one of the 8 SBUs of Shuanghui Development, annual sales of all types packaging products achieves 100000 tons. It is the base of design, R&D and production for Shuanghui packaging materials.
send a message
If you have any questions, please fill out the form below and contact us