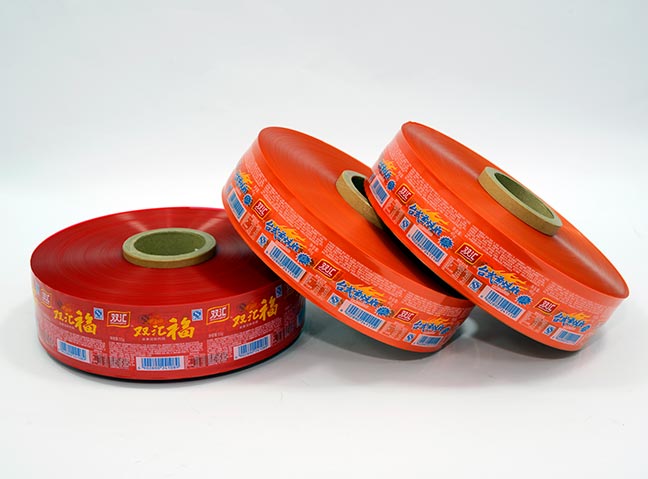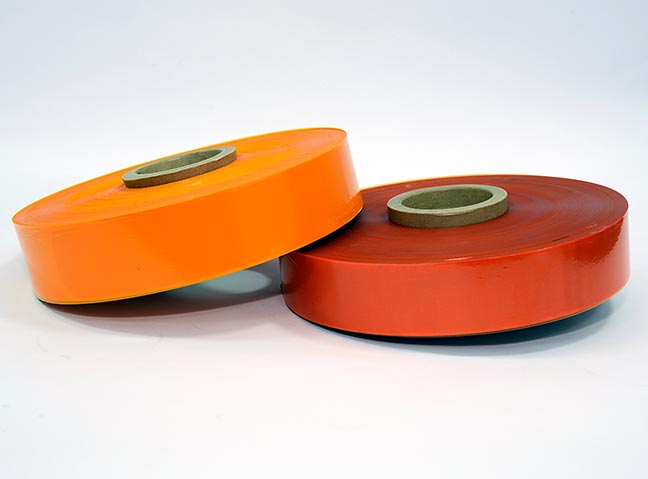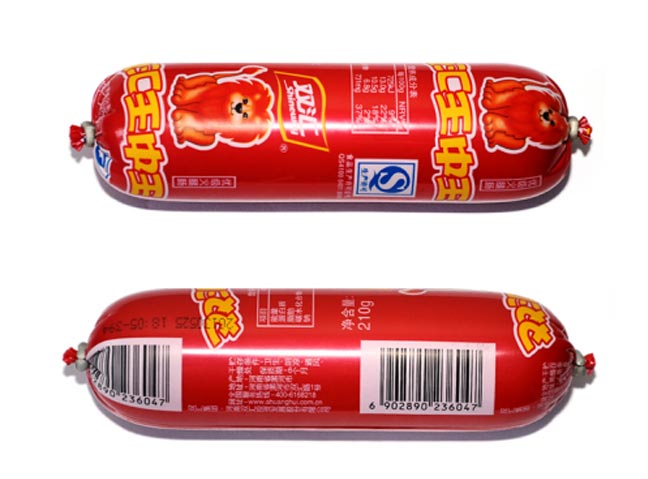 PVDC plastic sausage casing film
Name:

PVDC plastic sausage casing film

Main ingredient:

PVDC
Introduction
Name: PVDC plastic sausage casing film
Main ingredient: PVDC
Application:
Technical date sheet
 Items

Unit

Limited value

Thickness

μm

40~50

Width

mm

20mm---1200mm

(be customized)

※ Tensile strength(MD/TD)

MPa

≥60/80

※ Breaking Elongation(MD/TD)

%

≥50/40

※ Tear resistance(MD/TD)

N

≥0.2/0.2

※ Shrinkage rate

%

15~30/15~30

※ WVTR

g/(㎡·24h),38℃,90%RH

≤5

※ OTR

cm³/(㎡·24h·0.1MPa),23℃,50%RH

≤25(surface printing)
Shelf life and storage condition
Packaging standard: 4 rolls per carton, 27 cartons per pallet.
Self life: 18 months, best used within 12 months.
Storage condition: 25±3℃, humidity 30-60%, no direct sunlight, do not store together with the toxic and harmful substances.
Processing
The temperature in filling area is lower, therefore the running film should be used up with 2 hours.
Product advantages
-- Safe raw materials: raw materials used are in line with China's national GB9685/United States FDA/Japan MHLW certification.
-- Quality guarantee: that good raw materials, advanced equipment,  more than 20 years of experience in the processing and strict quality control system ensures the PVDC casing film safe and reliable, and be in line with China GB/T 17030 standard.
--Technical support:  state-leveled R&D Center, national quality inspection center and more than 20 years of successful experience of meat-packing R&D and applications which provides you with the perfect packaging solution.
-- Supply: more than 50 advanced production lines of PVDC casing film, producing over more than 50,000 tons PVDC film per year, the largest production base of PVDC film in China.
-- Product category: advanced computer color matching system to satisfy your needs. 
--After-sales service: more than 20 years of experience in processing meat products and meat-packing successful experience of application, provide customers with  after-sales service.
Hot products
Packaging Division is one of the 8 SBUs of Shuanghui Development, annual sales of all types packaging products achieves 100000 tons. It is the base of design, R&D and production for Shuanghui packaging materials.
send a message
If you have any questions, please fill out the form below and contact us